Rickert Nature Preserve
Agastache Foeniculum
Anise Hyssop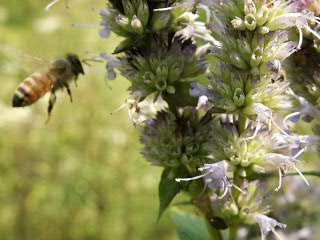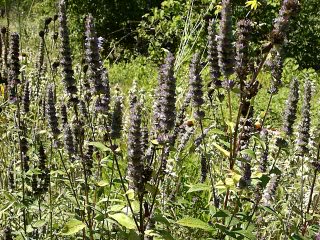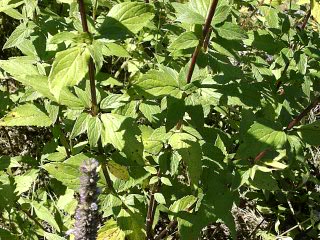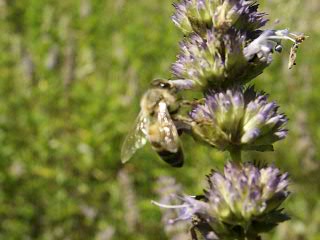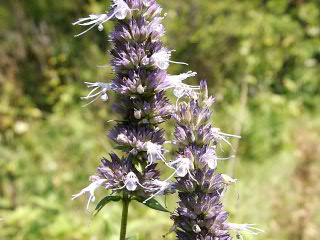 LABIATAE / MINT FAMILY
3' HT.
Native to North America, Anise Hyssop is a perennial herb that is known for its anise scented foliage. It has violet colored flowers that bloom in July. It is a good bee and honey plant, and is used in seasonings and making teas.
Its main use is for respiratory disorders - colds, flu, bronchitis, upper respiratory catarrh. It contains the bitter component, marrubiin (also found in White Horehound), which has expectorant properties. It may be used for fevers, as it promotes sweating. It has also been used for sluggish digestion, mucus congestion in the intestines, and for throat infections. It can be useful for the cold sores of the Herpes simplex virus due to its antiviral activities. Externally, it is beneficial for burns, bruises, wounds, and infections.
Anise Hyssop (Agastache anethiodorum) - A North American member of the mint family, the leaves have a rich aniseed flavour, delicious in salads. It usually comes out tops in tasting trials. Sow spring in pots and plant out when large enough.
Butterflies, hummingbirds and bees love Hyssop, and the edible leaves can be used for teas, salads and to flavor drinks. Hyssop has a long flowering season.